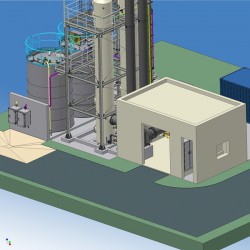 We care about your investment plan and optimize the operation of existing sewage treatment plants!

Whether it comes to the renewal of aerators, the interpretation of a physical, chemical or biological wastewater treatment problems or upgrade your system, we're here to help.
We provide you with the fundamental solution concept from the initial discussion, analysis and design, on-site visits, analyzes and tests and take care of your wastewater disposal in accordance with the requirements of the water authorities.
Due to our extensive experience, we can always find useful solutions.
We work with modern
design media such as 3-D simulations for professional implementation, with our own software, we can model the problems and calculate the appropriate improvements.

Due to our very wide range of different professionals, sophisticated methods we can offer you unique solutions.
Based on your analysis results, our calculations and the local conditions we develop together an optimal waste water solution.